For any organization, the ability to track time and attendance of its employees can bring lots of benefits. Productivity is one of them. When you have the necessary tools to look at when your employees are working and what they are accomplishing, it provides you more insight into how to manage their productivity. In fact, it can save a business a lot of cost since you get to simplify the tedious tasks, track your labor and collect data on how they are using their time to do the job. No wonder it's used in the manufacturing industry to boost productivity.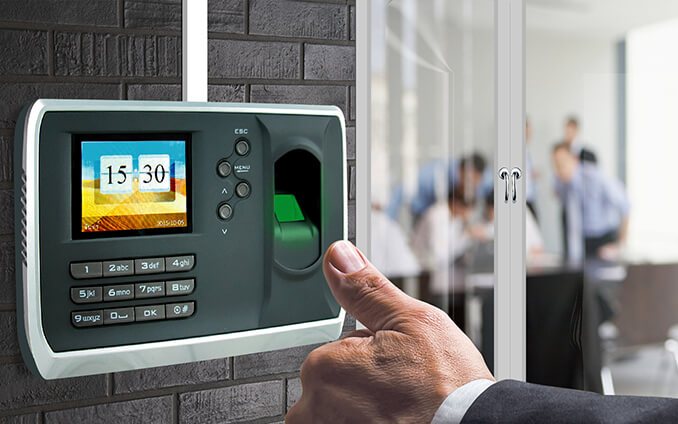 Increasing workforce productivity is all about striking a balance between effective time management and reducing administrative tasks. For a business that has more than 20 employees, managing time sheets, leave reviews and calculating salary can be cumbersome. With a time and attendance system, the HR's productivity enhances and this helps the company save money too.
No doubt investing in a time and attendance system is one of the best decision any business can make. It provides you with data about the employee time management trends and it empowers your employees to manage their time better. After all, that's what an employer expects from its workforce, right?
Let's cut to the chase and see how a time and attendance system can help you improve the productivity of your employees:
Higher Efficiency
If there is no system in place, you probably must be using a manual process for collecting time cards, and entering data into the payroll system. Doing that for all the employees can be tedious. Organizations that depend on manual time keeping and payroll processing have to spend 5 hours or even more to run payroll at the end of the period.
If it is the responsibility of one person to generate payrolls, these extra 5 hours can add up to a lot of productivity hours. The amount of time it takes to run through all the data manually can be drastically reduced if a biometric time and attendance system is in place. This saves productivity hours and the personnel wages can then be reallocated somewhere else.
2. Increased accuracy
A time and attendance management system reduces or even eliminates the need for manual reentry to make sure the time keeping data is integrated into the payroll system. The results are always accurate and it would take as little as 20 minutes to process the payrolls. This promotes data accuracy and hence enhance productivity along with saving costs.
3. Eliminates buddy punching and time theft
Buddy punching is very common in organizations. As per buddy punching, an employee types the PIN number of his buddy or swipes their badge earlier. An organization may have to pay big time for such kind of time theft. In fact, the American Payroll Association says that buddy punchers have cost $400 billion losses to companies in a year.
With a time and attendance system, it will become impossible for employees to be involved in time theft. No one can punch in or out on the behalf of their friend. As a result, your organization will be able to save a significant amount of money.
4. Boost Manager and Employee Dialogue
When a time and attendance system is in place, all employees know that their attendance is being monitored. As a result, they are more likely to communicate with their managers and inform them about their missed meal breaks, absences, and tardiness. This will also help managers in rewarding the employees whose performance has been positive. Once communication gets straight, it will foster a healthy employee and subordinate relationship. Other than this, such issues will be discussed that were ignored or neglected to begin with.
5. Reduction in Paperwork
These days, everyone is becoming environmentally conscious. Why shouldn't your business be a part of it, too? For most organizations, the paperwork comes from the Human resources and admin departments. Once a time and attendance system is in place, paperwork will be reduced.
Conclusion
Successful time tracking is beneficial for both employers and employees. It has the potential to improve the workflow, boost productivity and save business money. You will get insight if your team can take a new project or if a new client will be profitable for the business based on the hours it will add. You won't have to spend time filling boring timesheets. Most of all, your employees will not slack off. In case you had been reluctant to invest in a time and attendance system, you must reconsider your decision. Otherwise, you will be missing out on the productivity benefits it brings along.